Weather and Photography by Jane Gough, Melbourne, Australia
'In The News'
The free magazine 'City Weekly' ran a story on 'Wrapped in Winter' for their June 14th 2007 issue. I was photographed and interviewed for the story about my involvement in stormchasing and photographing the weather. A scanned copy of the article is now online. Please click on the image below to read it.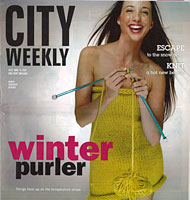 © Simone Mitchell (text) and City Weekly Magazine.
I appeared in an article about photographing "The Perfect Storm" in the May/June 2007edition of Capture magazine. I was interviewed alongside veteran Australian stormchaser Jimmy Deguara and legendary USA chaser Tim Marshall. The article also features some amazing images by Western Australian Photographer Radek Dolecki. Please click on the image below to read the article (PDF).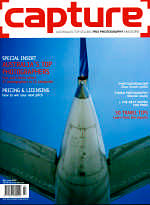 © Drew Turney (text) and Yaffa Publishing (Capture)

I was featured in an article in the Oakleigh Monash Leader and the Waverley Leader local newspapers on February 27th 2007, after sending in some images of the local flash flooding on 16th February. Scanned copy online shortly!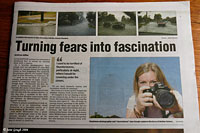 A variety of my photographs from Flinders and surrounds have been printed on high quality glossy photographic paper, and adhered to blank white cards. They are now available to purchase exclusively from 'Former Glory', an antique and gift shop in the township of Flinders. Here is a selection of the cards available:
Please note; The images shown here are compressed for web display, and the printed images do not have my copyright signature on them. Each card is individually crafted, signed and wrapped in a clear cellophane bag with an envelope.
'Former Glory' can be found at: Shop 3, 46 Cook St, Flinders, VIC 3929.


All images contained in this site (unless otherwise stated) are copyright © Jane Gough 2006, and are not to be used without written permission.