Weather and Photography by Jane Gough, Melbourne, Australia
Sunrises and Sunsets
~ March 2007 ~
The Labour Day Weekend was spent at Flinders where Mother Nature put on another amazing sunset display.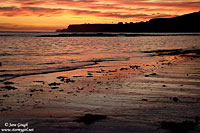 ~ January 2007 ~
These beautiful sunsets were taken on the Mornington Peninsula at Flinders....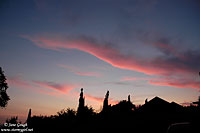 ...while these ones from Chapmans Point on Arthurs Seat.
~ June 2006 ~
Colours of a sunrise and sunset photographed at Flinders during the School Holidays.


~ March 2006 ~
Flinders and an evening stroll along the pier.
An early start for the Red Hill Market meant I was up before sunrise, and was able to capture these from Flinders.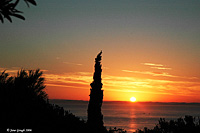 ~ February 2006 ~
Amazing cirrus sunset with Mammatus, captured in the back garden, almost directly overhead!
~ January 2006 ~
Having spent most of the Christmas period and January down at Flinders on the Mornington Peninsula, I was able to venture out during the early evening and capture some beautiful sunset images along the pier or the beaches.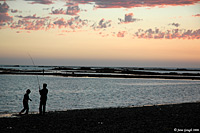 ~ November 2005 ~
I was actually hoping to capture some distant lightning from a possible storm this evening, but I settled for the sunset on this balmy night at Brighton!
Another night for a sunset near the Brighton Baths.
~ March 2005 ~
The family ventured down to Picnic Point in Sandringham for fish and chips and a wonderful sunset (and millions of mozzies!)
All images contained in this site (unless otherwise stated) are copyright © Jane Gough 2006, and are not to be used without written permission.